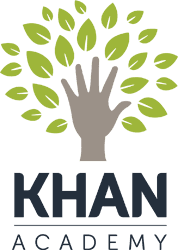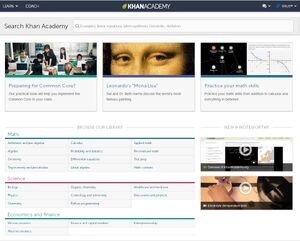 Khan Academy is a non-profit educational organization and a website created in September 2006 by Bangladeshi-American educator Salman (Sal) Khan, a graduate of MIT and Harvard Business School. With the stated mission of "providing a high quality education to anyone, anywhere", the website supplies a free online collection of more than 9,000 micro-lectures via video tutorials in nearly 30 languages. These lectures are stored on YouTube. Since its founding in 2006, Khan Academy has delivered over 600 million lessons to millions of people worldwide.
History
The idea of Khan Academy started with Sal Khan remotely tutoring one of his cousins interactively using Yahoo Doodle Images. Based on feedback from his cousin, additional cousins began to take advantage of the interactive, remote tutoring. In order to make better use of his and their time, Khan transitioned to making YouTube video tutorials. Drawings are now made with a Wacom tablet and the free natural drawing application SmoothDraw 3, and recorded with screen capture software from Camtasia Studio. In 2010, Khan Academy released badges and math exercises, which tracks user progress as they learn. Khan Academy also released avatars so users can have a profile picture.
Additionally, user can have a live chat with one of Khan Academy's staff members.
Outside Support
The site has been funded by many outside sources including Google, Microsoft, Carlos Slim, and Bank of America.
Home Page Appearances
Community content is available under
CC-BY-SA
unless otherwise noted.